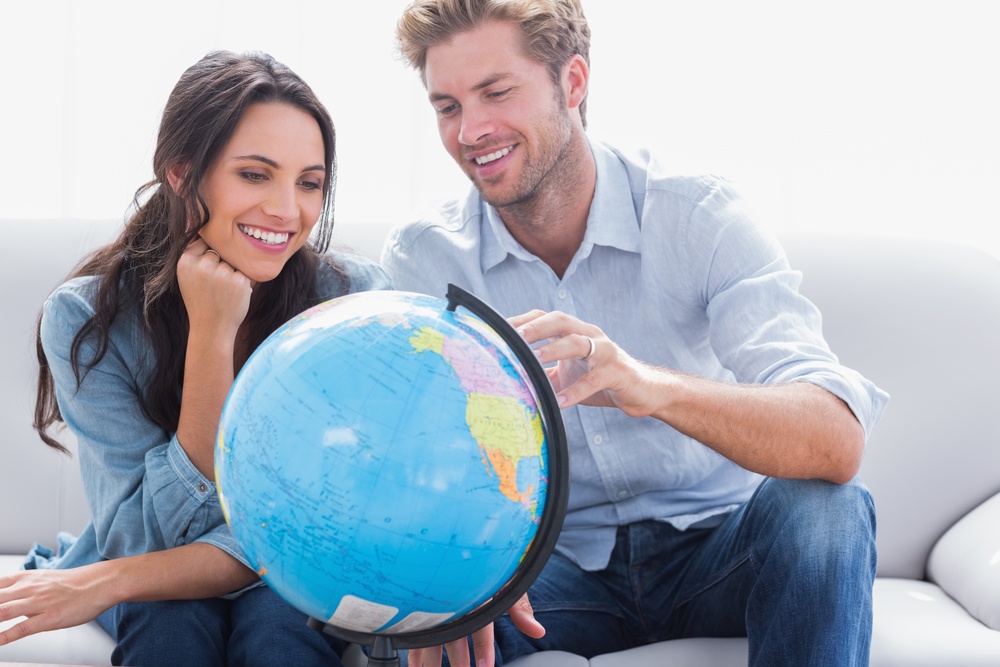 With summer in full swing, you might be giving a lot of thought to your next vacation. There is something about this time of year that gets us thinking about palm trees, warm sand, and long hours spent relaxing by the water, doing absolutely nothing. If you are hoping to get pregnant, you need to be aware of any potential risk factors at your destination. The Zika virus is a serious concern for anyone who is planning a pregnancy, and many of the affected areas, such as Mexico, many parts of the Caribbean, Central and South America and many Asian and African countries are all popular tourist spots. Here's what you need to know before you go.
What is Zika virus and what are the risks?
Zika (ZKV) is a flavivirus, similar to dengue or yellow fever. Zika is spread primarily by mosquito bites, but it can also be spread from person to person through unprotected sex or blood transfusions. Zika is not airborne and does not spread through casual social contact. There are no vaccines to prevent contracting Zika, and no medication or treatment is available.
In most healthy individuals, the Zika virus causes a relatively mild illness, similar to a flu, with symptoms such as fever, headache, joint pain, red eyes, a rash and itching which last for as little as 2 to 7 days. As many as 3 out of 4 infected individuals may show no symptoms at all, which means that they can spread the disease without ever knowing they have it, and this includes transmission between a pregnant woman and her baby. While any symptoms usually subside quickly, and infected individual can remain a carrier for weeks or even months.
What makes this virus particularly dangerous is the fact that Zika can cause severe and life-threatening birth defects when it is passed from an infected pregnant woman to her unborn baby. These include microcephaly and other severe fatal brain defects, as well as Guillain Barré syndrome. Researchers are still studying how Zika may be related to these devastating outcomes, but there is strong scientific consensus about the link. Getting pregnant while infected with Zika doesn't mean that you baby will definitely be affected, but the risk is substantial and warrants taking precautions.
How can I know whether my destination is safe?
While there is no guarantee that you can avoid the Zika virus, by choosing your destination carefully you can manage your risk. The Center for Disease Control (CDC) is keeping a close eye on affected areas, and maintains an updated world map of infection hotspots and a list of places that pregnant women should avoid. The mosquito that spreads Zika virus usually lives in areas more than 6,500 feet below sea level. If your planned trip will be primarily at higher altitudes, your risk of contracting Zika is lessened, but you may still want to discuss it with your doctor.
How can I stay safe from the Zika virus?
The safest way to avoid the Zika virus is for you and your partner to choose a location with a low risk of infection. The CDC has issued the following guidelines for women and their partners who are pregnant or considering pregnancy.
Women who are pregnant:
You should not visit any area of a country known to be at with risk of Zika that is below 6,500 feet.

If your partner lives in, has traveled or will travel to a country with risk of Zika, either use a condom each time you have sex for the rest of the pregnancy or abstain from sex until the baby is born.
Male travelers who have a pregnant partner:
Use a condom every time you have sex or abstain for the rest of the pregnancy.
Travelers considering pregnancy:
Before you or your partner travel, have a conversation with your doctor about your plans and the risk of Zika for pregnancy.

Consider waiting before trying to conceive.

2 months after you get back (or from the start of any symptoms) if you are a woman and your male partner does not travel with you. It is important to note that if you are planning an IVF cycle, you should still wait the 2 months, even using previously frozen eggs or embryos, as the greatest danger of transmission appears to be during pregnancy.

6 months after you get back (or from the start of symptoms) if you are a man or traveling together with your female partner. Zika can live in a man's semen for months after infection and could be transmitted to his female partner. If you are planning an IVF cycle and thinking about traveling with your male partner to an area of moderate or high risk, you may want to consider freezing sperm before the trip and resuming fertility treatment after the 2 month wait. However, for those going through fertility treatments, the idea of delaying your next treatment for even this length of time may not be acceptable. For many patients, time is of the essence.
What precautions should I take?
In affected areas, everyone should take precautions to avoid mosquito bites. Use insect repellents registered by the Environmental Protection agency with one of the active ingredients listed blow. EPA-registered repellents have been proven to be effective and safe enough for use even by pregnant and breastfeeding women. The EPA has an online tool to help you find the right insect repellent for you.
DEET

Picaridin (known as KBR 3023 and icaridin outside the US)

IR3535

Oil of lemon eucalyptus (OLE) or para-menthane-diol (PMD)

2-undecanone
Other precautions include sleeping in screened rooms and/or under a mosquito net as well as wearing long sleeved shirts and long pants when outdoors. While these measures may reduce the risk somewhat, they do not guarantee protection from mosquito bites or Zika.
What is the testing protocol for the Zika virus?
If you or your partner suspect that you may have been exposed to Zika, you should talk to your doctor about being tested for the virus. The tests include urine and blood screenings. It is important to keep in mind that while testing is important (especially for anyone who may already be pregnant) it is not infallible. The safest course of action is to delay fertility treatment and possible pregnancy until the window for infection has passed.
Fear of contracting Zika should not stop you from planning your dream vacation. For patients who are trying to conceive or who have been coping with the strain of infertility and treatment, an opportunity for rest and relaxation is so important. Just be aware of the risks, and choose a safe destination where you can kick back and enjoy your time without worrying. Getting away from it all for a little while can be a big relief, helping you lower your stress levels and come back refreshed and ready for whatever comes next.
Share this on social media: